Andalucía Pueblos Blancos
Andalucía Pueblos Blancos
The 'Pueblos Blancos' tour extension is a 3 day/3 night experience that takes you to visit the white villages, or Pueblos Blancos, that Andalucía is famous for.
You stay 3 nights centrally, either at the Villa or the Antequera Parador Hotel.
A popular extension that guests can add to their main tour.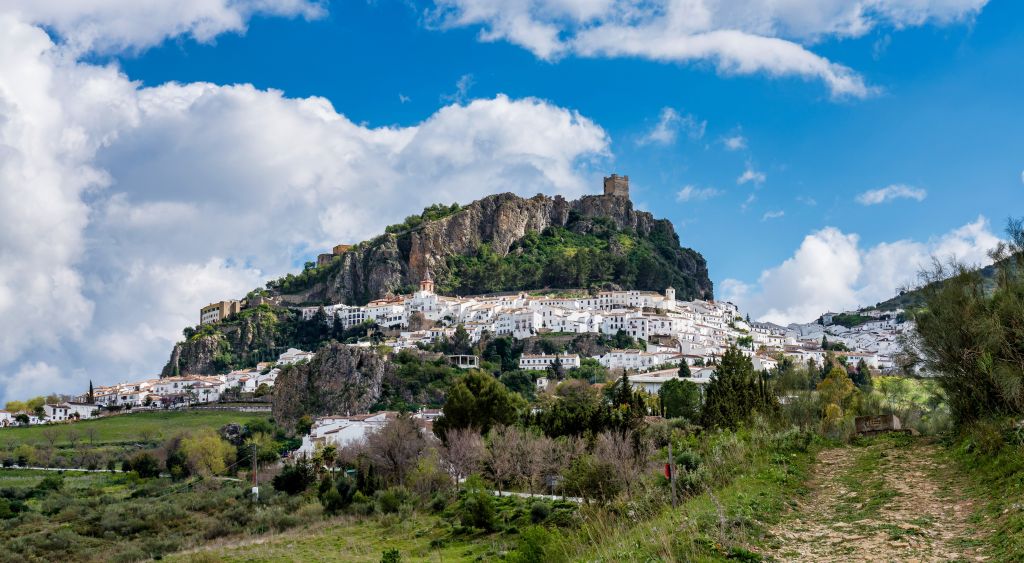 Tour Extension Itinerary Overview
Day 1:
At 09:30, we drive to the white village of Frigiliana. This exceptionally beautiful white-washed village is truly one of a kind. A maze of cobbled streets, with meticulously maintained whitewashed houses, that provide a stunning contrast against the blue skies and red slate roofs. The colourful plant pots brimming with bougainvillaea, lavender and jasmine all add an extra dash of colour to this enchanting scene. You are free to wander the village and have lunch. In the afternoon we visit the amazing Nerja limestone caves and a short visit to the coastal town of Nerja. After the visit we return to your accommodation.
Day 2:
At 09:30, we depart for the white village of Zahara de la Sierra in the Province of Cadiz. It is perched on a mountain, overlooking a reservoir and we can admire the spectacular views. The village, originally a Moorish outpost due to its position between Ronda and Seville, was a perfect site for a castle to be built to serve as a fortress in case of attack. Late morning, we take a drive through the stunning Grazalema National Park to the white village of Grazalema, where you take a late lunch and can have a wander. After the visit we return to your accommodation.
Day 3:
At 09:30, we depart for the Subbética National Park. The area is a Mecca for Olive Oil, producing some of the best oil in the world. We arrive in Zuheros, a white village in the Subbética. A quiet, small village of around 640 inhabitants, it is famous for its cheese. Many consider Zuheros to be one of the best of the white villages, even going as far as to claim it the most beautiful village in the world 'el pueblo mas bonito del mundo'. Have a wander and coffee before we head for the Baroque town of Priego de Córdoba for lunch. Priego de Córdoba is found on the Ruta del Califato, the trade route of the Caliphate. It is called 'City of the Water' because of the many springs, and also called the 'Jewel of the Baroque Native of Córdoba' due to its beautiful Baroque Architecture. After the visit, we return to your accommodation for your final evening and night before departure.