Western Andalucia
The 'Western Andalucia' tour extension is a 3 day/3 night experience that takes you to visit the two Cities in Western Andalucia of Jerez and Cádiz with a final night in Málaga.
Additionally, we include visits to Arcos de la Frontera, Setenil de las Bodegas and the Ardales Lakes on the return journey.
A popular extension that guests can add to their main tour.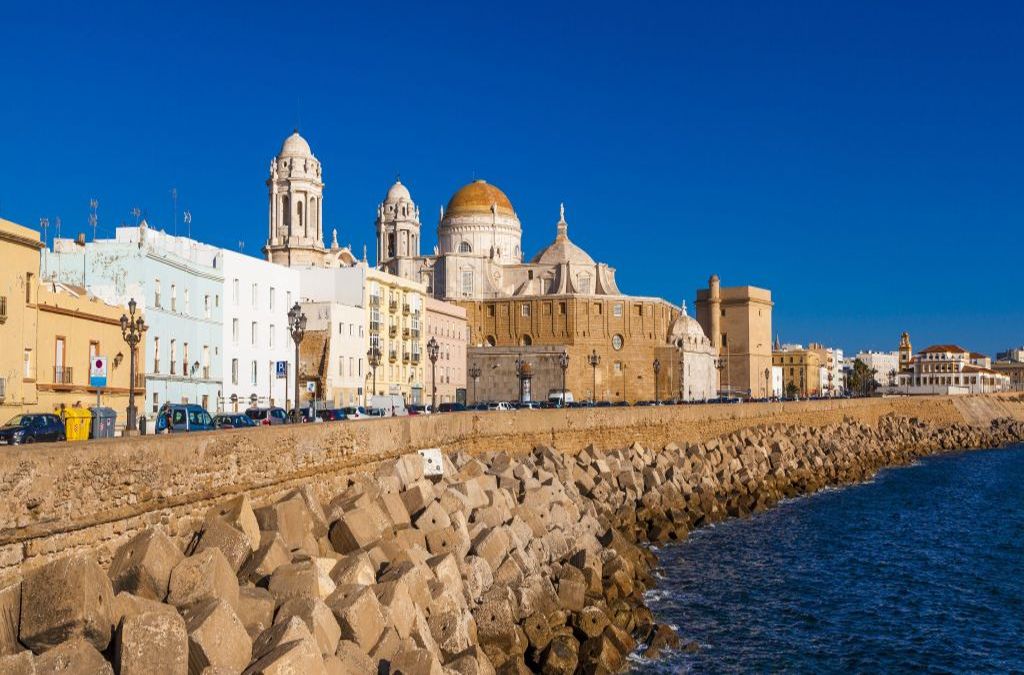 Tour Itinerary Overview
Day 1:
After breakfast, depart for Jerez de la Frontera. Famous for its sherry Bodegas and Andalusian Horses. Check-in to the 4* hotel in the centre and take a tapas lunch near the main square. Jerez de la Frontera, or simply Jerez, is most definitely known for its production of Sherry in the Bodegas that dot the City and from the vineyards in the surrounding countryside. Wealthy merchants built palatial mansions in the centre of the City and their Sherry & Brandy Bodegas were established close by. We will give you a short orientation tour of Jerez. In the afternoon, take the Tio Pepe Bodega tour. Spend the evening and night in Jerez.
Day 2:
After breakfast, we depart for a short 30 minute drive from Jerez to Cádiz. We check-in to the 4* hotel near the old quarter and then give you a walking tour of Cádiz, through the narrow lanes with the impressive merchants houses. We will walk into the main square with the town hall depicting the coat of arms of Hercules, the lion and the pillars and then walk around to the very old walls which encompass the original City and the oldest barrios/districts of El Pópulo, La Viña and Santa Maria. We will stop at the fascinating Roman Theatre for a visit before continuing to the exit of the old City in the beautiful Cathedral Square. From here, we will walk through the shopping district, past the flower market, until we reach the bustling market. The market is great for some tapas, snacks and to see all the produce. In the afternoon, you are free to enjoy the City. We recommend visiting the Camera Obscura at the top of the Torre Tavira, Cádiz's tallest tower.
Day 3:
After a leisurely breakfast, we depart Cádiz and visit Arcos de la Frontera, perched high upon a bluff with amazing views over the local countryside. After a coffee stop there, we make our way to Setenil de las Bodegas, where the houses are built into overhanging cliffs. The Romans used to store their wine here, due to the relatively stable temperatures inside the cliffs. Lunch in Setenil and we depart for Málaga. On the way we take a short stop at the beautiful Ardales Lakes with their turquoise waters. Arriving in Málaga check-in to the 4* hotel for you final night and the tour extension ends. The next day make your own way for onward departure from Málaga.